Who We Are
Martie McNabb, founder of Thingtide Show & Tale®, is a personal historian and visual storyteller. She is owner of Memories Out of the Box®, a company that creates visual narratives for individuals and organizations from their photos, documents and other materials. She started hosting object-inspired story sharing events called Show & Tell 4 years ago--a platform through which ordinary objects become captivating subjects and fond memories blossom into powerful narratives & shared connections. Martie is a member of the Association of Personal Historians and lives in Brooklyn, New York.

Originally from London, Maggie Cousins left the shores of Britain to move to Brooklyn, New York where she now lives and works as an illustrator, hand letterer, graphic designer and artist. She has over 20 years of experience as a graphic designer and brand consultant, having created logos, all forms of printed and digital marketing materials, illustration, and hand-drawn lettering. And of course, her dog Duffy is always on hand to lend a helping paw. If only he could make her coffee.

"I'm just a witness with a camera."– Heysha Nameri, photographer Heysha Nameri wasn't supposed to be a photographer. She grew up in a strict Haitian household and pursuing a career in creative arts was not an option. But after a near-death experience in the summer of 2012, she decided to pursue her artistic endeavors full time for fear she would never see her potential come to fruition. Her first photo essay, The Guerl Project, quickly grew a buzz and after six weeks of "guerilla" shooting at five different New York City locations she knew that this was her calling. Although limitless, Heysha's passion is fashion and documentary styles of photography. She hopes to showcase her work and conduct workshops for little 'guerls' like herself.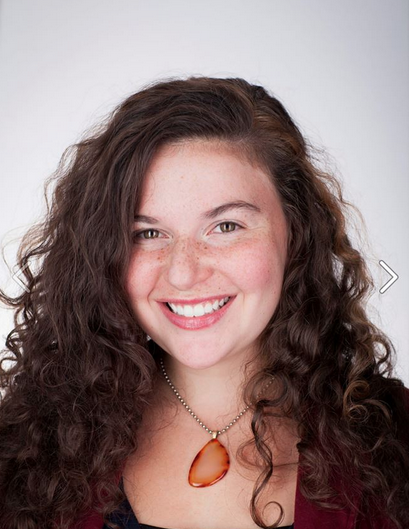 Alexandra Libstag
Editorial and Social Media Intern
Alexandra Libstag is a recent graduate of Brandeis University and holds her Bachelor of Arts degree in Language and Linguistics. Alexandra has always found meaning in the objects of her childhood—the family photographs, the ancestral hand-me-downs, the toys from birthdays gone by. The memories of her past persist within these things, thus illuminating the value of the inanimate and its story untold. An avid reader and writer, Alexandra hopes to pursue a career that intertwines her passion for words with her desire to make the world a better place.